Includer
People exceptionally talented in the Includer CliftonStrengths® theme accept others. They show awareness of those who feel left out and make an effort to include them.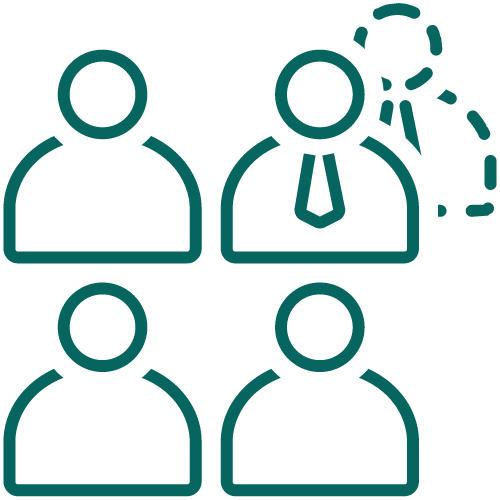 "Stretch the circle wider." This is the philosophy around which you orient your life. You want to include people and make them feel part of the group. In direct contrast to those who are drawn only to exclusive groups, you actively avoid those groups that exclude others. You want to expand the group so that as many people as possible can benefit from its support. You hate the sight of someone on the outside looking in. You want to draw them in so that they can feel the warmth of the group.
You are an instinctively accepting person. Regardless of race or sex or nationality or personality or faith, you cast few judgments. Judgments can hurt a person's feelings. Why do that if you don't have to? Your accepting nature does not necessarily rest on a belief that each of us is different and that one should respect these differences. Rather, it rests on your conviction that fundamentally we are all the same. We are all equally important. Thus, no one should be ignored. Each of us should be included. It is the least we all deserve.
@strengthstransform
The genius of Includer talents lies in your sensitivity to those who are excluded and your desire and capacity to bring them into the group.
Learn More
Includer
Read the next theme:
Individualization
Adapted from Gallup CliftonStrengths®
Copyright © 2020 Gallup, Inc. All rights reserved. Gallup®, CliftonStrengths®, and each of the 34 CliftonStrengths® theme names are trademarks of Gallup, Inc.