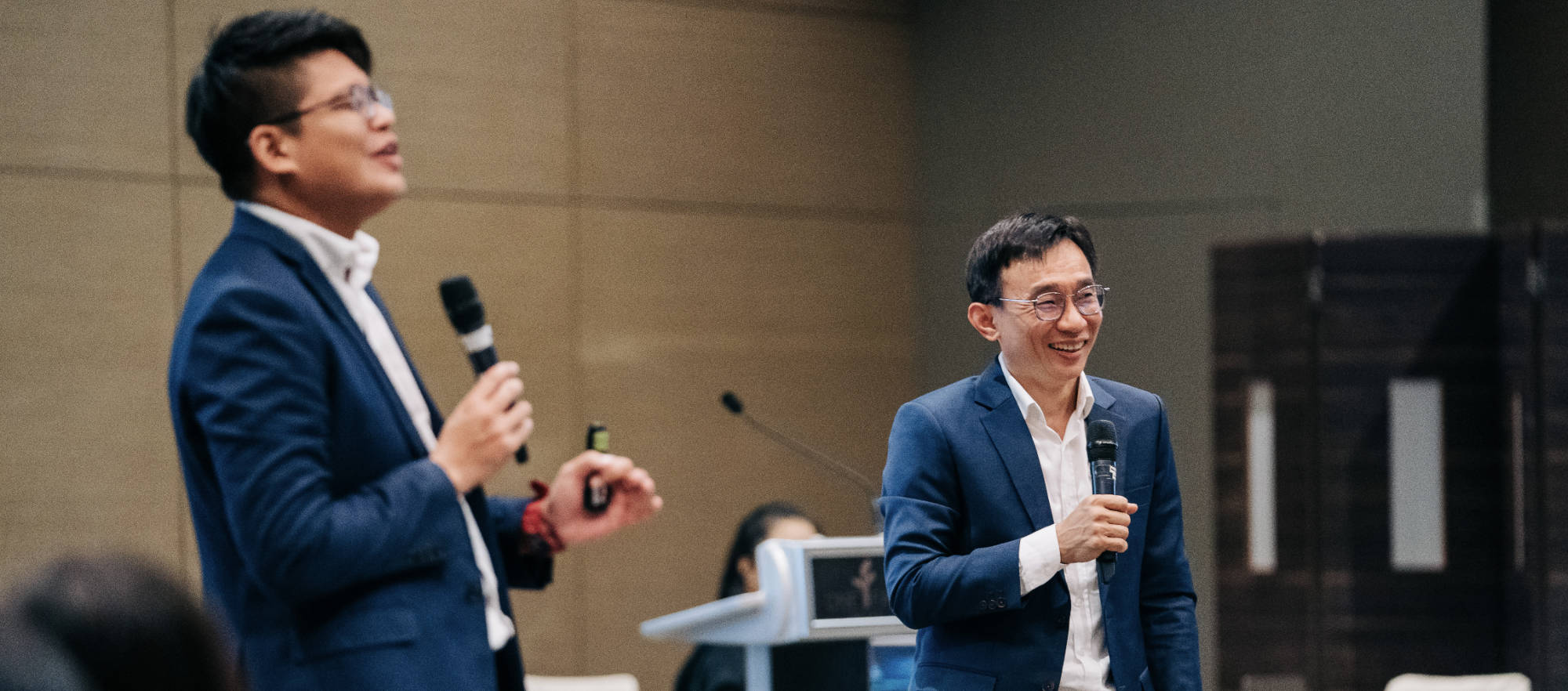 About Us
Quality Partnerships for Organisational Change
StrengthsTransform™ is the leading CliftonStrengths solution in Singapore.
We have reached more than 25,000 clients in Singapore, Malaysia, Vietnam, China and Hong Kong.
We design and implement Organisation Development (OD) solutions for Professional Development, Team Building & Strengths-Based Leadership.
We have a team of 9 in-house consultants (5 Gallup-Certified Coaches) and more than 40 associates (ST-Certified Coaches) 
who deliver effective and engaging Strengths solutions.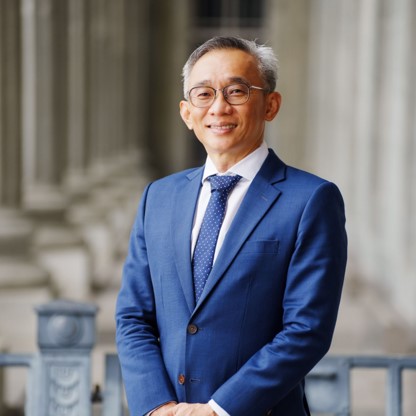 Poh Yeang Cherng
Founder & Director
Gallup-Certified Coach
Certified People Acuity™ Coach
Strengths Strategy Certified Coach
Entrepreneurial Profile 10 Coach
DISC & TICS Accredited Coach
Advanced Certificate in Training & Assessment (ACTA)
Pioneer of Cyber Wellness movement in Singapore
Masters of Mass Communication
Mr. Poh Yeang Cherng is Director and Principal Consultant at Amplitude Consulting. He holds a Masters of Mass Communication and is a certified coach with Clifton StrengthsFinder™, Strengths Strategy™, People Acuity™ & Builders Profile 10™. He has professional & leadership experience across multinational companies, businesses, non-profits & faith-based organisations.
Yeang Cherng's StrengthsFinder talent themes (Achiever | Ideation | Relator | Strategic | Analytical | Learner) distinguish him as a pioneering-creator of evidence-based interventions for people & communities. He created StrengthsTransform™, a suite of training, diagnostic & coaching tools, for personal & organisation development. Over the past 5 years, StrengthsTransform™ has reached more than 15,000 clients across schools, corporates, non-profits & families in 6 Asian countries. He also spearheaded the 1st ASEAN Strengths Education Summit in 2016, impacting educators & students from Singapore, Malaysia, Indonesia & Thailand & Vietnam.
Yeang Cherng has also designed & validated Media Literacy & Cyber Wellness intervention programmes for the past 17 years. He pioneered the Singapore Cyber Wellness movement in 2003 – developed a national framework for cyber wellness values & best practices, and mounted the nationwide promotion of cyber wellness through public education. He set up Singapore's first Cyber Wellness Centre in 2006 to serve pathological video gamers & their families. His current research focus surrounds positive interventions using strengths.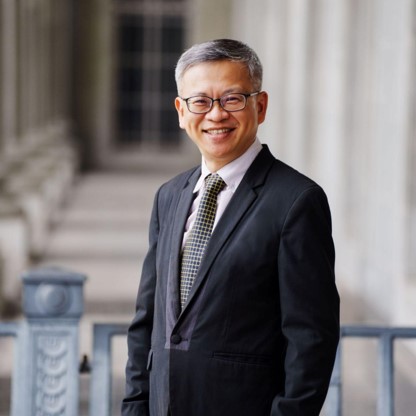 Tan Hee Guan
Principal Consultant
Gallup-Certified Coach (Platinum)
Gallup Certified Strengths Coach (Platinum)
Entrepreneurial Profile 10 Coach
Solution-Focused Coach
Certified Advanced Behavioural Analyst
Certified Administrator of the Strong Interest Inventory
Post Graduate Diploma in Education
Mr Tan Hee Guan is one of the first two Gallup-certified Strengths Coaches (Platinum) in the Asia-Pacific region and has reached 15,000 clients in Asia. He is also one of the world's pioneering coaches for Gallup's Entrepreneurial Profile 10.
In the past 4 years, Hee Guan has brought the Strengths movement to more than 7000 students and educators in Singapore. He also spearheaded the 1st ASEAN Strengths Education Summit 2016, impacting more than 160 educators & students from Singapore, Malaysia, Indonesia & Thailand.
Mr Tan is especially passionate about using strengths to train leaders & build teams for peak performance. He consults extensively with school & business leaders to establish initiatives & structures to develop potential. Hee Guan also pioneers strengths-intervention programmes for Parent-Teens & married couples.
Hee Guan's StrengthsFinder® talent themes (Command | Strategic | Activator | Futuristic | Relator | Maximizer | Significance) has seen him leading several large-scale crisis relief efforts for non-profit organisations. He led teams of adult & youth volunteers during the SARS crisis (2003, National University of Singapore), Tsunami crisis (2005, Meulaboh, Aceh) & Sichuan Earthquake (2008).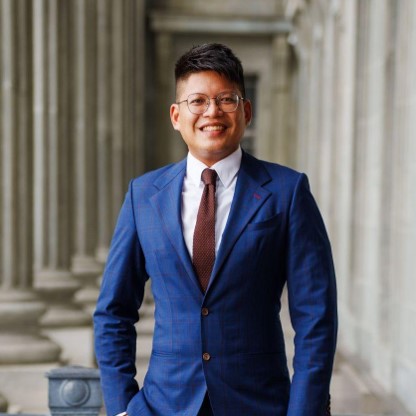 Loh Wen Wei
Principal Trainer
Gallup-Certified Coach
Gallup Certified Strengths Coach
StrengthsTransformTM Certified Youth Developer
Bachelor of Arts in Tourism & Events, Management & Marketing
Advanced Certificate in Training & Assessment (ACTA)
Mr Loh Wen Wei is highly engaging speaker and trainer, recognised for his ability to engage participants creatively and a genuine, ground-up approach. He excels in the design of experiential learning activities to facilitate effective learning. Notable clients include Hilton Group, Toyota, SingHealth, Gemilang Coachwork, Ngee Ann Polytechnic & Singapore Juvenile Homes.
Wen Wei's signature CliftonStrengths® Strategic | Woo | Ideation | Maximizer | Individualization | Communication lends him a unique ability to win over clients quickly and bring out the best in everyone. He shines with his confident engagement of Executives & Management alike. In the past 5 years, he has trained more than 800 adults and 4,000 youths using StrengthsFinder® & StrengthsExplorer®.
Wen Wei also stands out in his passion to nurture young people and at-risk youth. He was a recipient of the most prestigious Boys' Brigade (BB) Founders' Award in recognition for his all-round development in social, spiritual, educational & physical aspects in BB life. He was also appointed as Student Marshal President in Presbyterian High School in recognition of his outstanding leadership.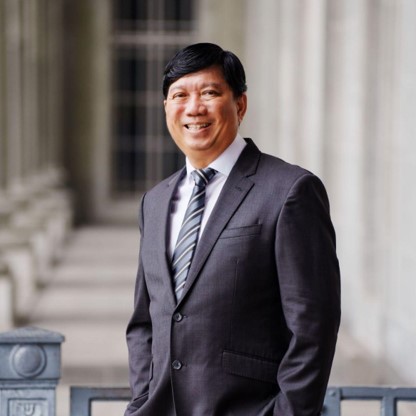 Chow Kia Meng
Talent & Partnership Director
Gallup-Certified Coach
Mr Chow Kia Meng is a Gallup-certified Strengths Coach. He is passionate about nurturing and developing others, likes building people and teams to be at their best. He looks towards identifying people's strengths and unique qualities. He encourages all to discover their strengths, coaches how to live in their strengths, building stronger, fulfilling and meaningful lives.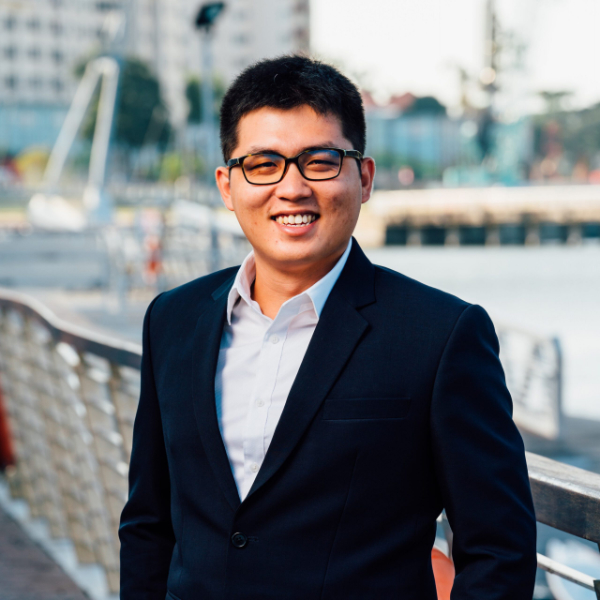 Sia Keqin
Lead Trainer
Gallup-Certified Educator
Mr Sia Keqin specialises in deploying StrengthsQuest solutions for Positive, Strengths-based Schools. Areas of expertise include Education & Career Guidance, Cyber Wellness, Social-Emotional Learning & Study Skills. Keqin is also a data-analytics consultant dealing with big data for Cyber Wellness & Strengths.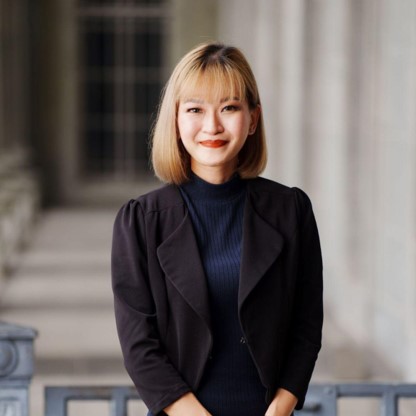 Jasmine Khoo
Manager
Outreach & Solutions
Ms Jasmine Khoo is a passionate learner & applies her in-depth knowledge of strengths to design solutions to meet clients' specific needs. Notably, she has partnered more than 100 schools and organisations to engage learners in a variety of subject matters including strengths, self-esteem, communication & leadership development.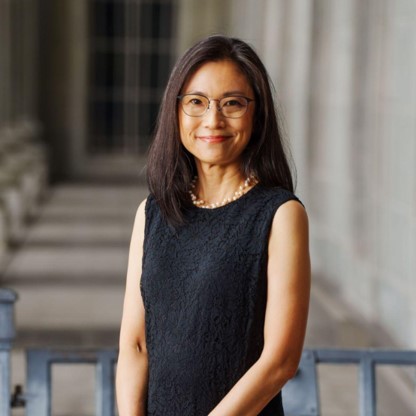 Wong Yueh Ping
Manager
Administration & Operations
Ms Wong Yueh Ping is a certified StrengthsTransform Career Advisor and uses Gallup tools such as StrengthsFinder & Q12 to coach managers for employee engagement. She is also an accomplished trainer with more than 15 years of corporate experience. She is a Facilitator for Foundation of Organisation Learning and also conducts regular workshops for Quality Assurance.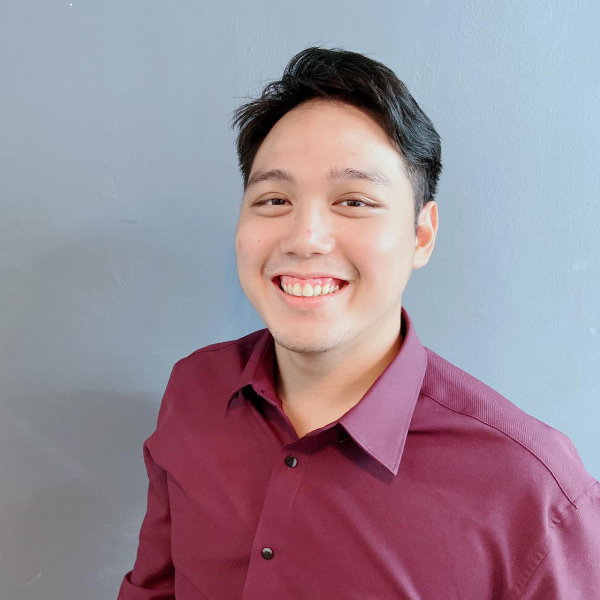 Mark David Gil
Lead Trainer
Programme Manager
Mr David Gil is an experienced youth trainer that has a firm conviction of impacting the next generation. Over the past 10 years, he has developed more than 100 children and youths. He specializes and receives commendations for his ability to communicate effectively and utilize creative methods to instruct his students.